Anglian Water Group has appointed Sir Adrian Montague CBE, as its new Chairman, following the retirement of Peter Hickson.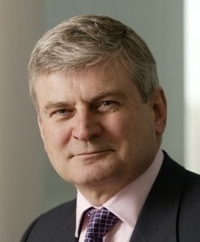 Sir Adrian is Chairman of Friends Provident PLC and was the Chairman of British Energy Group PLC until its acquisition by EdF in January 2009.He is Chairman of Michael Page International PLC and of CellMark AB, the pulp and paper marketing company based in Gothenburg, as wellas a non-executive director of London First and Skanska AB, the engineering and construction group.
Sir Adrian was Deputy Chairman of Network Rail from 2002-4 and Chairman of Cross London Rail Links Ltd (Crossrail) from 2004-2005. He was closely involved with the implementation of the Government's policies for using private capital for investment in public infrastructure, first as Chief Executive of the Treasury Taskforce, then as Deputy Chairman of Partnerships UK PLC. Earlier in his career he was a partner with Linklaters & Paines, and Global Head of Project Finance at Dresdner Kleinwort Benson.